Introducing archives and records practices to new audiences can be challenging. The resources below aim to support archival and recordkeeping training and promotion throughout the pacific. Examples of training presentations, workshop plans, support exercises and other guidance have been complied to assist you in modelling a training program for your own context.
If you have training material that you have devised and would like to share with your pacific colleagues, please forward them to PARBICA.Secretariat@dia.govt.nz.
e-learning training courses for archival and recordkeeping skills
The Australian Society of Archivists Inc. (ASA) is the peak professional body for archivists in Australia. They currently offer e-learning courses in training for archival and recordkeeping skills.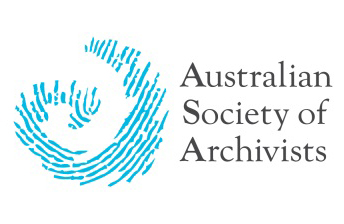 e-learning
There are six online courses designed to provide a solid introduction to archives and recordkeeping knowledge. With an average duration of 90 minutes, each course includes exclusive video content featuring leading practitioners and interactive quiz elements. They are available from the ASA website and they are flexible so you can start and stop them any time.
Certification
Certificates are given after the successful completion of each course (provided all pages are visited and completed).
Cost
ASA online courses are available to PARBICA members at ASA member prices! You can purchase courses individually or as discounted multi-course packs. Bulk pricing is also available for organisations that want training to be widely available. For further information please go to the ASA website or contact the ASA team.
Recordkeeping for Good Governance Toolkit – training aids
The Recordkeeping for Good Governance Toolkit (the Toolkit) has been produced by PARBICA for Pacific archivists to better equip government agencies across the Pacific to improve the state of recordkeeping within their administrations. These are slides and workshop plans that can be used in training to promote the Toolkit in your country.
The content of the slides comes from the guidelines in the Toolkit and they have been used in face-to-face training in several countries in the Pacific and Africa (please see our News page for some examples). These generic slides and workshop plans have been put here for PARBICA members to use as they wish. You could use them for ideas on running a workshop in your own country. Each person and each country has its own style, so you may wish to change the slides to suit your style. In particular, it is helpful for workshop participants if you can use practical recordkeeping examples from your own country. You will also need to change the workshop plans to suit the timescale and resources of your own programme. If you would like more information about how they have been used before please contact PARBICA.Secretariat@dia.govt.nz
You can learn the skills to run a successful workshop, training session or meeting to promote the Recordkeeping for Good Governance Toolkit in Guideline 11 of the Toolkit Training Pacific Island Government Officers in using PARBICA's Toolkit – Train the Trainer. This guideline provides a shortened version of the ICA's Training the Trainer resource, which is available as Appendix 1 of Guideline 11 or at http://www.ica-sae.org/
Toolkit background and overview
Presentations
Recordkeeping Capacity Checklist
Presentations
Workshop plans
Identifying Recordkeeping Requirements
Presentations
Workshop plans
Exercise materials
Model Recordkeeping Policy
Presentations
Workshop plans
Administrative Record Plan
Presentations
Workshop plans
Exercise materials
Disposal Schedule
Presentations
Workshop plans
Exercise materials
Appraisal
Presentations
Workshop plans
Digital Recordkeeping
Presentations
Workshop plans
Exercise materials